Interior & Exterior Commercial & House Painting Company – Professional House Painter – Licensed Contractor in Brea, CA

Commercial & House Painting Company In Brea, CA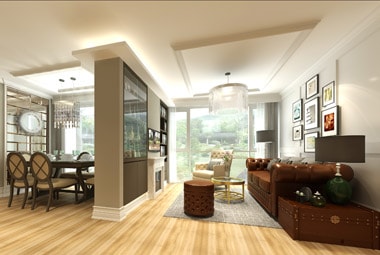 The best investments in life are the ones that require investing considerably less than what you are about to get back. With the Sun Pro Flooring, Cabinets and Painting Company and its professional house painters, painting your house is one of those invaluable investments. That's because we're not just serving the Brea, CA 92821 locals with painting services. Our house painting contractors actually come with the best advice that will significantly improve the quality of life!
Get in touch with a commercial and residential painter and you will realize how many great benefits, other than the appeal, you can obtain from repainting your house or your property. It never occurred to you that an exterior and interior painter can bring such a major change in your life, yet things are about to get a new direction.
All the things you want from your house painting contractors – we got it
Sun Pro Flooring, Cabinets and Painting Company has been servicing in Brea, CA for so many years that you might actually know at least one person who worked with our professional house painters. Now that the time has come for you to make a couple of more or less challenging changes around your property, you are probably looking for a commercial and residential painter who will provide you with:
A valid authorization and contractor license, as per the official regulations of the State of California;

A professional, free evaluation and assessment of your project needs after personally evaluating your property;

A written, detailed contract, as well as reasonable assessments of how long will the project take before completion;

Knowledge on the appropriate color selection and preparation work, so that all your interior and exterior items to be fully protected during the work;

And, of course, full consideration of your own house painting ideas, making sure that the final product will perfectly match your desires and expectations.
If that's the kind of exterior and interior painter you're looking for, we have an entire team just like that!
The Sun Pro Flooring, Cabinets and Painting Company custom services Brea, CA
You know how we work and it looks like we are exactly the type of professional house painters you were looking for. Now, a few words on what can our house painting contractors offer you, of course, aside from the entire above:
Your own, dedicated

commercial and residential painter

to personally assist you throughout the entire duration of the project;

A committed, always on-call team of customer support representatives who can walk you through the process, set you an appointment with the assigned

exterior and interior painter

, and offer you any kind of information;

Full, professional assistance with any of the following requirements – residential interior/exterior works, commercial interior/exterior works, cabinet refinishing, color consultation, and much more in between all these.
How soon do you need Sun Pro Flooring, Cabinets and Painting Company?
Whether you are just prospecting the market or already made up your mind that you need to start working with a team of professional house painters, we are here to assist you in any way you need. And as soon as you let us know that you want us on site, we will accommodate right away and send you a commercial and residential painter, to conduct a free evaluation and project estimation, at your earliest convenience.
Our house painting contractors will acknowledge all your desires, needs, and expectations and suggest a thorough plan to you. As mentioned, you will have your own exterior and interior painter to discuss with and you will receive from him this written documentation. Your acceptance is all we need to start working the next day.

About the Brea, CA
As opposed to other cities in this part of America, Brea, CA didn't start as an agricultural settlement but rather as a crude oil production center. Through time, this small city from the Orange County turned its attention to the citrus production only to become, later on, one of the most important retail centers. Even if you've never been around here, chances are you already know what else is the city famous for…
According to the Sunset magazine and one of its older classifications, Brea, CA ranked in 2006 within the top 5 best cities to live in, from the entire Western United States. For those who wondered what happened and how did the settlement turned from "Oil, Oranges, and Opportunity" – the witty slogan that its Chamber of Commerce used in the 1920s – to a competitive city based exclusively on opportunity, the answer is simple.
In Brea, CA was recently built a huge Mall. Together with the significant renovations and the redevelopment of its downtown, the place turned, as mentioned, into a major retail center. On top of all that, the city is a conscious promoter of arts through all its public places. With more than 140 beautiful artworks placed throughout the town, Brea, CA has easily caught the eye of other important cities from the county and was embraced as an inspiration and a model.