Interior & Exterior Commercial & House Painting Company – Professional House Painter – Licensed Contractor in Chino Hills, CA

Commercial & House Painting Company In Chino Hills, CA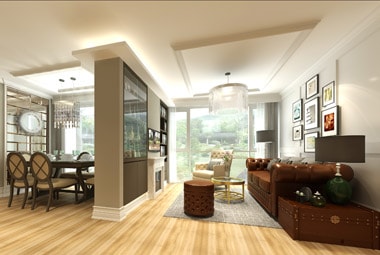 Home renovations don't have to be time-consuming nor messy when you have the help of Sun Pro Flooring, Cabinets and Painting Company. Whether you want to improve the enjoyment and the comfort of your home, you want to increase the value of your property, or you want to bring a new touch of style and naturalness, our custom services the Chino Hills, CA 91709 are the right solution for you. On top of all that, we offer you the most competitive prices around here, starting with a free estimate of your project costs and needs.
So, your quest for finding the best house painting contractors will end here. Apply online for an exterior and interior painter with us and we will send you an entire team of professional house painters. With services in all the major cities and extended experience on the local market, whether we are painting the interior or the exterior of your home or office, you can expect the best customer support, the most flexible services, and the ease of mind that your property will look impeccable when we're done with it.
Now let's get you the best commercial and residential painter!
When Sun Pro Flooring, Cabinets and Painting Company is right for you
We've been serving Chino Hills, CA residents for years and we are clearly what you need if you're looking for:
Professional house painters that always show up on time;
House painting contractors that work with quality paint materials;
An exterior and interior painter that works fast and without your constant supervision;
A commercial and residential painter that can accommodate to all your requests and knows how to translate your desires into reality.
Why you should contact the Sun Pro Flooring, Cabinets and Painting Company right away:
We are professional house painters and experts in both residential and commercial painting;
Our house painting contractors are always screened and insured, meaning that there's nothing you would have to worry about;
We approach your project methodically, always starting by assigning you a trained commercial and residential painter project manager;
We work with premium paints that have low-odor, high-quality, and extended durability;
Your dedicated exterior and interior painter will work with your suggestions in mind;
As a BONUS, our contractors will leave your property sparkling clean and fresh, always after completely finishing the job;
And have we mentioned that you will find our prices irresistibly low?
To us, servicing in Chino Hills, CA while abiding to all of the above principles is extremely important.
Submit a request, call the (909) 277-9039, let's meet:
Whether you have a well-thought plan in mind or you don't know where to begin from, reach out to our professional house painters and the Sun Pro Flooring, Cabinets and Painting Company will help you to:
Decide what's best for your property, based on your current needs;
Select the materials and the colors you would like us to work with – our house painting contractors will easily come up with creative yet affordable suggestions;
Protect all the floors, the appliances, the fixtures and other miscellaneous items – the assigned exterior and interior painter project manager will handle all that;
Start working right away, with minimum inconvenience to you, for a prompt project completion of up to 3 days for interior works and less than one week for exterior works.
Submit a request and we shall appoint you a commercial and residential painter for an initial on-site evaluation. The toll-free contact (909) 277-9039 or the Submit Request form, both available on our website, are everything you need to make your home renovation dream a reality. It all starts with clicking on a button.
About the Chino Hills, CA
Chino Hills, CA is one of the most popular cities from the San Bernardino County and so close to The City Of Angels that it has slowly but steadily built the reputation of a highly appreciated rural escape. That being said, more and more people are heading here to enjoy special, quality time with family or friends, on outdoor activities but not only.
From the almost 45 square miles of land, no less than 4.5 square miles represent open space particularly designed and landscaped for tourists to explore it. Bike lovers will irremediably fall for Chino Hills, CA and its class II and class III bike lanes that are spread like a spider web throughout the city, as well as the popular cyclist coast built around the town.
After all, when you come to Chino Hills, CA you should be prepared to explore gorgeous emerald hills and, if you're more adventurous, even to head to the stunning San Gabriel Mountains from the nearby. Otherwise, the view of the mountain ridges while sitting at one of the many coffee shops and restaurants from downtown will be just as precious.
To sum up – because it will take a lot longer to expose the best of Chino Hills, CA – this is a paradise for bikers, golf passionate people and horseback riders alike. But foodies or avid shoppers won't have the time to get bored around here either. Who said this is a cure for the bustling city life?