Interior & Exterior Commercial & House Painting Company – Professional House Painter – Licensed Contractor in Eastvale, CA

Commercial & House Painting Company In Eastvale, CA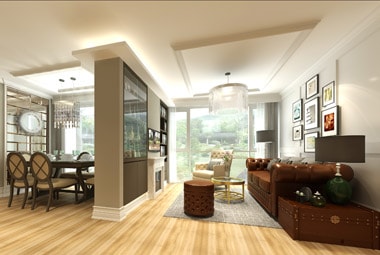 Hiring a team of professional house painters may be intimidating. You are trying to plan a lot of things on how your property or house should be renovated and the process itself of finding the best house painting contractors serving in Eastvale, CA 92880 will make the tasks even more daunting.
Lucky for you, Sun Pro Flooring, Cabinets and Painting Company has the right commercial and residential painter for you. Even when you cannot make up your mind from the beginning, we make sure to get you in touch with an expert exterior and interior painter who will walk you through every step of the process. We make it easy all the way.
Sun Pro Flooring, Cabinets and Painting Company – trust is what defines us
We get it that this is big for you. Even when you're "only" looking to add a new layer of paint, we know, just like you do, that this isn't solely about the color. It's about complementing it with your furniture and the utility of every room, it's about matching it with the landscape of your neighborhood, it's also about eco-friendly and cost-effective choices and much more.
That's why, with our house painting contractors and professional house painters, you can be 100% sure that everything will be transparent and pain-free. You quote online and describe your project intents to an exterior and interior painter. We meet in person, on your location, and have you inspect it all over again in the company of an expert commercial and residential painter.
Then, we make you the most competitive offer including every single step of the project and all the costs involved, from the paint and supplies to the cost of labor. With us, you know what to expect from the very beginning. Your trust is our most valuable resource and the core of our custom services Eastvale, CA.
Professional house painters. Savvy house painting contractors. Top services
With the Sun Pro Flooring, Cabinets and Painting Company you don't just contract a service provider, you contract a reliable helper.
Always there, to answer your questions.

Always in control, facing any potential challenges.

Always ready to give you color consultancy on the go.

Always aiming for professionalism, quality, and your complete satisfaction.
You will have an exterior and interior painter to assist you from our first encounter, on the free estimation, until the moment when all the painters were gone, all the materials and the furniture protections were removed, and your house is impeccable.
Our commercial and residential painter won't close the work until you are 100% happy with it.
Apply online for a free, on-site estimate from a commercial and residential painter
Sun Pro Flooring, Cabinets and Painting Company is always ready to support you and while our servicing in Eastvale, CA is very complex, it takes a single meeting, on your property, with our professional house painters, to draft you a complex, well-thought, perfectly outlined project offer.
Call us today, visit our house painting contractors from the local offices, or just message us. You will get a call from an exterior and interior painter right away. We meet when you say, we listen to all you have to say, and then we come up with the most convenient ways for you to put all that into practice.
About the Eastvale, CA
Eastvale, CA is an 11.4-square mile city from the Northwestern Riverside County. As opposed to the majority of other cities in the area, it was officially declared a city only a couple of years ago, in 2010. This doesn't only make it one of the newest cities in the nearby, but also one of the fast growing in the entire State of California – after all, it was its fast-paced economic and social growth that led to officially declaring it an independent city.
Nevertheless, suffices to take a quick glance at the map and you will notice how Eastvale, CA is strategically positioned right between Interstate 15 and several major California State Routes – 60, 71, and 91 – this is obviously more than revelatory to the future perspectives of the settlement.
The fact is that, despite the small dimensions of Eastvale, CA, the proximity to the Los Angeles and Orange counties, and, most importantly, the International Airport from Ontario, are everything that the city needs to constantly lure in tourists and businessmen from all the nearby cities and not only.
Feel free to picture Eastvale, CA as that adorable small town with a unique, neighborly charm that is surprisingly offering all kinds of metropolitan experiences and advantages. The place is in full expansion, constantly adding new parks, schools, retail stores and business locations. Again, the place is a must-see.