Interior & Exterior Commercial & House Painting Company – Professional House Painter – Licensed Contractor in Upland, CA

Commercial & House Painting Company In Upland, CA
Servicing in Upland, CA 91784 for such a long time, the Sun Pro Flooring, Cabinets and Painting Company has specialized in providing the locals with professional house painters and high-quality services centered around honesty and integrity.
Whether you want to beautify your house or to make some changes that will increase your standards of living and improve your health, with our house painting contractors you can finish up the work in only a couple of days. Just reach out to a local commercial and residential painter and let us support you with the consultation and the workforce that will significantly change your life!
Before you get to sit face to face with an acknowledged exterior and interior painter, read on and get a better sense of what we can do for you.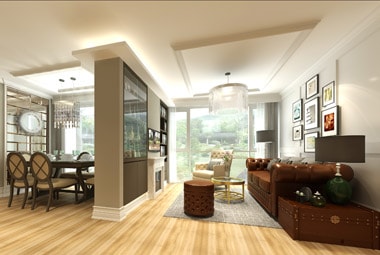 Do you really need the services of professional house painters?
Well, do you really want to be that house down the street with old paint colors, peeling paint and an overall sun-faded appearance? Do you enjoy the dark colors from your house? Do you feel like there is too much humidity in your kitchen or bathroom? See how an exterior and interior painter could really be something that you need?
In the spirit of full disclosure, we've chosen these questions carefully. Not just because the majority of the Sun Pro Flooring, Cabinets and Painting Company's clients complain about the entire above. But mostly to show you that the right commercial and residential painter, through his work, will help you improve not only the appearances, but also your standard of living. There are colors that beautify and colors that protect, that offer an insulating layer, that can keep the moisture out and the cool air in, and so on.
If it sounds like something you would like to benefit from, then you could use the house painting contractors serving the Upland, CA area sooner rather than later.
Would you like to know more? Contact a commercial and residential painter!
Sun Pro Flooring, Cabinets and Painting Company has an entire team of in-house professional house painters who can help you. No matter if you are looking for an exterior and interior painter or just someone who will do basic indoor renovation interventions, there are a couple of things we are sure of:
You are looking for durability, cost-effectiveness, and visual appeal;
You will have to make some serious house paint choices that go way beyond appearances;
You will want to benefit from assistance before deciding what to do.
With the assistance of our house painting contractors – who are also color consultant specialists – you can meet in person to discuss and decide on all those aspects that make a difference.
All the things you are not sure of, all the things you are worried about, all the questions you have…
The answers are only a phone call away:
With one call to our toll-free number – you will easily spot it on our services Upland, CA website – you can set up a meeting with one of our house painting contractors. You can describe your project and intentions in advance, over the phone or through the contact form, but we will still meet personally.
As we assign you a commercial and residential painter, that person will be in charge of helping you to identify the actual needs of the project, to decide exactly what look you want to achieve, and to select the right color shades and color types.
You can tell that you've picked a competent exterior and interior painter by the way that your first encounter will evolve. So, your answers are only a phone call away – call Sun Pro Flooring, Cabinets and Painting Company today and let's get you a team of professional house painters.
About the Upland, CA
Upland, CA was once upon a time called North Ontario. A city of approximately 15.6-square miles, its origins are dating back since 1770 when the area was often passed by Spanish missionaries and Indians on their way to the San Gabriel Mission, hence its historic connection to the popular Old Spanish Trail.
At the foot of the San Gabriel Mountains, on this intensively circulated route, Upland, CA had a steady evolution, from a small irrigation colony to a small rural town, where people were mostly cultivating grapes and citrus fruits and, of course to the 21st century competitive city where businesses flourish and people come by just for fun.
For nature lovers and trail enthusiasts, the proximity of the San Gabriel Mountains alone makes Upland, CA a tempting tourist destination. Nevertheless, the city itself is sitting on a rather flat surface, which doesn't make the breathtaking landscapes with the mountain slopes less worthy of total admiration.
Another interesting facet of Upland, CA refers to a couple of historic roads, connected to important events and personalities in the history of the city. From Madonna of the Trail and famous Route 66 to the Euclid Avenue, there are quite a lot of points of interest around here.