Interior & Exterior Commercial & House Painting Company – Professional House Painter – Licensed Contractor in San Dimas, CA

Commercial & House Painting Company In San Dimas, CA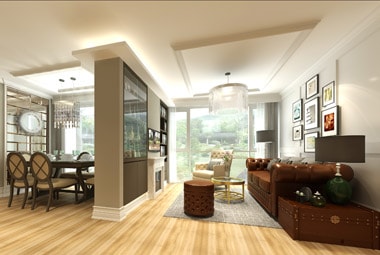 Looking for professional house painters with experience in serving San Dimas, CA 91773? When you are trying to get in touch with the best house painting contractors for your renovation projects, a local company is, indeed, your best choice for some very obvious reasons – getting the right consultancy and products for the particular climate challenges in the area. If you thought you're supposed to pick the first paint that "looks good", we sincerely hope you will think again.
Sun Pro Flooring, Cabinets and Painting Company has been activating in this area of the San Gabriel Valley for many years and we would love to offer you a free consultation, on your premises. If you too would like to chat with an expert commercial and residential painter, just take the plunge and call us today or message us online.
With the right assistance from the right exterior and interior painter, you will be starting your project on the right foot. Since you're not renovating every year, you'd better do it right from the first try!
Why Sun Pro Flooring, Cabinets and Painting Company, you wonder?
First of all, because we are the most competitive house painting contractors you can find locally and our services San Dimas, CA specifically tailored are so complete that you will not even feel like you are handling a major renovation project.
From the actual planning, suggested by our professional house painters, to the preparations that will be conducted by the exterior and interior painter in charge with your project, the painting itself and the cleaning up, we have it all covered. If you'd like, you can even talk with the assigned commercial and residential painter and get the most useful and practical advice for caring and maintaining your painted walls.
What we do and how we work
The services listed on our website will probably say it all, but allow us to underline a couple of the essential details of working with the Sun Pro Flooring, Cabinets and Painting Company:
Our

professional house painters

can handle a wide range of projects, for all kinds of buildings, on residential and commercial use;

We start all our projects with a free consultancy session where the client will meet with a dedicated

exterior and interior painter

– each of the parties will make personal observations, the painter aiming to work from the client's preferences and take them to the highest level of professionalism;

Each project will be centered around a detailed plan that the client will have to agree prior to sending our team of

house painting contractors

and effectively working on it;

Once we start the work on site, you can expect us following your requirements and expectations exactly, up until your house will achieve that look and feel that you were dreaming of;

The last stage of us working together will imply the

commercial and residential painter

making sure that everything remains perfectly clean, so you can move on straight to enjoying the results of our transformation.
Meet the Sun Pro Flooring, Cabinets and Painting Company team servicing San Dimas, CA
We strive to be your premier choice for all the renovation and painting needs. Whether it is for commercial or residential use, for interior or exterior works, for small or major projects, our professional house painters are your best call.
Speaking of which, why don't you give us a call and discuss directly with an exterior and interior painter? Tell him what you want, set up a convenient date and time for an on-site evaluation, and sign the deal with our house painting contractors as soon as next day.
If you want a job done right from the first time, you will have to choose right, to begin with. Choose our commercial and residential painter and you won't regret!
About the San Dimas, CA
About 25 miles east of The City Of Angels, right in the heart of the emerald San Gabriel Valley, lays San Dimas, CA. The relatively small settlement measures almost 15.5 square miles along the hem of San Gabriel Mountains. The community perfectly matches the natural green landscapes, adding even more natural beauty to it through a wide range of parks and open space areas particularly arranged for recreational, outdoor activities.
Whether you want to explore the outskirts of San Dimas, CA or you would like to stroll downtown and delve into all the local attractions, the small-town feel will recharge your batteries and make you incredibly relaxed.
All year round, the locals will find plenty of reasons to celebrate, putting, once again, the historic downtown of San Dimas, CA under the spotlights. Western Days – a commemoration of the city's western spirit and roots, the Wildlife Art Show, the City Birthday Barbecue, the Farmers Market or the summer Music in the Park are only a few of the events that you will want to attend to, if you happen to be in town.
For tourists and locals alike, the Downtown on Bonita Avenue seems to be the hotspot of San Dimas, CA, where specialty shops, antique shots, tea and wine tasting shops, as well as numerous restaurants with international cuisine, Thai included, keep everyone busy until late in the night.