Interior & Exterior Commercial & House Painting Company – Professional House Painter – Licensed Contractor in Yorba Linda, CA

Commercial & House Painting Company In Yorba Linda, CA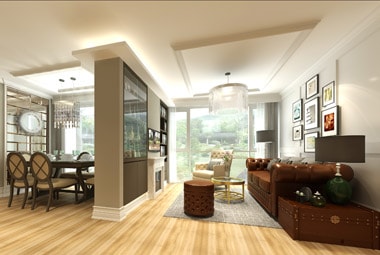 When was the last time that you had your house painted? Don't you feel like you could use a change? With the right splash of color, you will easily feel like you just moved in a new house. And with the appropriate type of paint, you should significantly improve your life quality, keeping bacteria and mold away from your kitchen and bathroom.
The Sun Pro Flooring, Cabinets and Painting Company is here to offer you free consultancy through its most experienced and skilled professional house painters. Serving Yorba Linda, CA 92885 for years, our house painting contractors have experienced and saw pretty much everything.
So, when we send you a commercial and residential painter to help you plan things out, you can be sure that you will receive the best possible advice. The same exterior and interior painter who came and discussed your renovation needs will be in charge with handling your dedicated team. Would you like to know more about it?
Apply for a free estimation and a written proposal
Sun Pro Flooring, Cabinets and Painting Company is specialized in high-quality painting work that is fully customizable to your particular needs. Our custom services Yorba Linda, CA dedicated begin with a free estimation and a written proposal, with no exception! If you would like to hear from one of our professional house painters, you can always message us online, ask for a quote through our dedicated form, or use our toll-free number.
Either way, we will take it as a sign that you're interested in an initial estimation and we will have a commercial and residential painter to set up an appointment with you. Between the visit of your personal exterior and interior painter and the arrival of our house painting contractors team, you will get an extensive evaluation of your property and a written assessment of the work that needs to be performed.
Coming up next, after signing with Sun Pro Flooring, Cabinets and Painting Company
Your first meeting with the assigned commercial and residential painter will give you a better sense of how we approach our clients and the types of services you can expect from us. And with the written project plan at hand, you can give your consent and sign with our professional house painters, so we can start preparing your home for the paint project.
The first stage involved deciding what you want and what we need to do;

The second stage will include a series of custom color consultations with your

exterior and interior painter

, to settle on the most suitable color scheme and the eco-friendly paints and other paint materials that you would like us to work with;

The third stage will consist of the actual preparation, where we start protecting the items, accessories and parts that we won't be working on;

And the fourth stage will be the paint project implementation itself, where our

house painting contractors

will start putting the entire work plan into practice.
The only way that working with Sun Pro Flooring, Cabinets and Painting Company ends…
The fifth and the last stage of your collaboration with our professional house painters will consist of a final inspection. Together with the commercial and residential painter in charge, you will evaluate the site and make sure that the work of the house painting contractors meets all your expectations.
This confirmation of a completed project with the exterior and interior painter will add you to our extended list of extremely satisfied customers who resorted to our paint services Yorba Linda, CA located.
About the Yorba Linda, CA
Just like many other cities from this part of California, the name of Yorba Linda, CA city comes from the first Spanish explorer who arrived here in 1769. At first, it was just Yorba and it was only over 100 years later, in 1907, when a significant transaction of land between a potent local owner and the Janss Corporation took place. Janss decided to name the newly created settlement Yorba Linda, CA.
Linda means "pretty" in Spanish and suffices a short glance at the two most recommended attractions in town and you will agree that this is, indeed, a more than pretty city. Richard Nixon Library, honoring the 37th American president, is actually the place where Nixon was born. For those truly passionate about history – or who at least want to see the house where Richard Nixon grew up –, this amazing place is filled with artifacts that will fire up your fantasy.
As for the other major attraction that you are not allowed to miss in Yorba Linda, CA, it is actually one of the most famous golf courses in the United States, the so-called Black Gold Golf Club. Spread on over 200 acres, this public golf course is, without a doubt, a reference point for the Yorba Linda, CA where the local seniors are encouraged to apply with significant discounts.