Interior & Exterior Commercial & House Painting Company – Professional House Painter – Licensed Contractor in Corona, CA

Commercial & House Painting Company In Corona, CA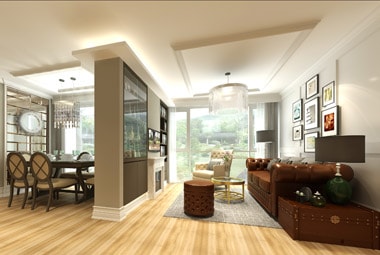 Does the idea of painting your house appeal to you, yet you're not really sure where to start from? Start by asking for a free quote from our Sun Pro Flooring, Cabinets and Painting Company serving in the Corona, CA area and expect to get a call and a visit from your very own commercial and residential painter – we have a feeling that he is also going to be the project manager of all your house renovation works this year…
No need to research for tens of different house painting contractors and professional house painters. The exterior and interior painter heading your way will help with absolutely everything, from choosing that eye-catching, irresistible color scheme to deciding what other repairs are necessary before the actual painting, and developing an accurate house painting estimate that won't ravage your budget in any way!
Contract the Sun Pro Flooring, Cabinets and Painting Company services, Corona, CA to enjoy:
A simple and straightforward booking system;

Free, on-site project estimation and color consultancy;

A written project plan that you can sign up for and that our

professional house painters

will follow in detail;

A fair and transparent painting quote, developed by the

commercial and residential painter

, that will include all paint, supply and labor costs;

The high-quality paints and the perfect shades handpicked by our experienced

house painting contractors

;

Simple, clear and reliable communication throughout the entire project, ensured by your

exterior and interior painter

project manager.
Who are we and how come we have the best professional house painters in town?
We are Sun Pro Flooring, Cabinets and Painting Company, licensed, insured, and certified painting crew with statewide offices and a local subsidiary right in your city. If you need quality and professionalism at fair prices, you can discuss with our house painting contractors – you'll get to trust us too, from our first interactions, because the way we treat you is how we treat your home renovation project.
Whether it's an exterior and interior painter or, perhaps, a commercial and residential painter that you want to talk to, we can make it happen the same day of your application. As mentioned, the first meeting is on us. We will send an expert to talk to you, get to know your needs and expectations, and then we start the actual work. We won't stop until you are 100% satisfied.
The people we work with reflect our values and our vision of doing business, which is to paint lives, not walls, in the most beautiful possible colors!
Professional house painters. Everything planned by the book
You hate it when you're dealing with house painting contractors who keep postponing making you a clear offer, right? With Sun Pro Flooring, Cabinets and Painting Company you know what to expect from the moment you apply for a quote with us:
Our website will take you to a dedicated application form where you can describe your project – only a few words will be enough, to begin with, do not worry about it that much;

A

commercial and residential painter

will use the contact details provided in your application to call back and set up an on-site meeting with you – that's where we actually get to analyze your renovation project more in depth;

After this first consultation, which, by the way, is free of charge, you can expect to receive the actual working plan within a couple of days – your personal

exterior and interior painter

will put the entire work on paper, so you can have the perfect image of what we need to do and how much it will cost you;

Following your acceptance of our custom

services Corona, CA

we bring the entire team and start preparing your property for the actual painting job.
With us, it's always easy and intuitive to work. No hidden fees, no surprises, no missed deadlines, no misunderstandings. Say yes today!
About the Corona, CA
Yet another city with a history tightly connected to the citrus industry boom, Corona, CA, located in the western Riverside County dates back since 1886. The fact that it was once called the Lemon Capital of the World says a lot about the resorts that helped this community grow and stand up for its own, independent administration.
But Corona, CA also benefited, through time, of a very interesting positioning on the map, as the only significant pass that would allow crossing the Santa Ana Mountains – see the upper end of the Santa Ana River Canyon, while you're here!
The Circle City, as it is often referred to because of its peculiar streets' layout, occupies almost 39 square miles and carries a heritage of more than a century that nosy travelers would appreciate exploring in here. For sports and nature lovers, the 394 acres of parks that Corona, CA has developed will be a great news. But so are the numerous sports fields, tennis courts, basketball courts and the two skateparks that you can find in the city.
If many people would come here to have a great time outdoor, to explore the particularities of the area and even to enjoy a unique history lesson at the local museums, Corona, CA has a couple of special attractions for the business environment. As a city with a strong industrial base and a growing economy, it constantly extends its major commercial and retail areas – the surface of industrial space and office space in town is a little over the one with parks and sports courts, for now.