Interior & Exterior Commercial & House Painting Company – Professional House Painter – Licensed Contractor in Hacienda Heights, CA

Commercial & House Painting Company In Hacienda Heights, CA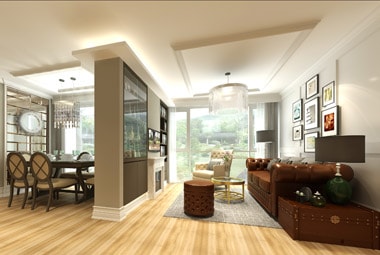 So, you've just landed on the Sun Pro Flooring, Cabinets and Painting Company website, the area dedicated to our services in Hacienda Heights, CA 91745. That's right, we're a statewide painting services provider and our house painting contractors cover many other cities from California. If you're looking for professional house painters, look no further than here.
Give us a sign and we will have you sit face-to-face with a commercial and residential painter, who will come to personally visit your property, and who will get to assist you with all the planning. If you'd like to talk to an exterior and interior painter as soon as possible, we would be more than happy to provide you with… an entire team!
14 reasons to work with Sun Pro Flooring, Cabinets and Painting Company
We will have to warn you, though, these are just a couple of the benefits that our professional house painters and house painting contractors can offer you, the soonest you decide to contact an exterior and interior painter from our team:
Full residential exterior and interior painting services;

Full commercial interior and exterior painting services;

Access to the best quality paint materials;

A free comprehensive inspection of your project details;

An on-site evaluation of your property;

Custom color consultation prior to selecting the actual materials and color scheme;

A written proposal detailing every step of your project;

Accurate and fair estimates;

The most competitive prices in the area;

A fast service with minimum inconvenience to you;

An expert

commercial and residential painter

to handle a team of experienced painters;

The support of a fully licensed and bonded service provider;

Full flexibility to your desired schedule;

A prompt completion of the project, as per our initial agreement.
Do you know anyone else servicing in Hacienda Heights, CA who could offer you all that?
How can you start working with our professional house painters?
It all starts from one commercial and residential painter. You reach out to the Sun Pro Flooring, Cabinets and Painting Company and your request will be taken by a customer support representative. We call you to set up a meeting with an exterior and interior painter who can come to visit the property and listen to all your renovation plans. And back to the office, our house painting contractors will put together an irresistible offer for changing the looks of your home. You sign for it and we go for it. Your property could be completely changed in as little as one week!
How can you tell if you need the Sun Pro Flooring, Cabinets and Painting Company?
Our services are various and complex and if you haven't done any painting job on your property for the past year, you can be sure that our dedicated services Hacienda Heights, CA custom tailored will find their utility to your needs. You don't really have to prepare for a sale in order to give your house a new light. The touch of a passionate and experienced commercial and residential painter can work wonders for you. And a short talk with an exterior and interior painter will reveal to you so many aspects that you haven't thought about before.
Apply for a free evaluation from our house painting contractors and professional house painters and all your questions will get their answers.
About the Hacienda Heights, CA
Yet another unincorporated community of the Los Angeles County, Hacienda Heights, CA covers a little over 11 square miles from the Puente Hills, in the San Gabriel Valley. The presence of the Puente Hills says pretty much everything you can expect from getting here, at least in terms of scenery – hills and valleys, with diverse and unique perspectives over the growing community.
If you've heard the name of Hacienda Heights, CA before – by the way, it comes from the boulevard with the same name that passes by – but you're not really sure on what occasion, there are quite a few notable persons who were born around here. Fergie, the rap singer from The Black Eyed Peas or the famous actor Richard Gere were only two of the personalities with local roots.
Despite being approximately 19 miles away from Los Angeles, Hacienda Heights, CA is a calm and green city, where the rolling hills have a special power to make you relax completely and just enjoy the natural beauty of the area. Speaking of nature, the Puente Hills Corridor Native Habitat Preservation Authority has developed an impressive number of trails that go through this tranquil community.
Rest assured, even if you are not planning to delve into these trails from the outskirts of Hacienda Heights, CA, the center of this small community will keep you busy just the same. But it is always better to explore with your own eyes, so just head over to Puente Hills and you won't regret it.