Interior & Exterior Commercial & House Painting Company – Professional House Painter – Licensed Contractor in Diamond Bar, CA

Commercial & House Painting Company In Diamond Bar, CA
Sun Pro Flooring, Cabinets and Painting Company has been in the painting industry, serving the Diamond Bar, CA 91765 area, for long enough to gain the title of the most competitive provider. Nevertheless, our activity extends throughout the entire state and our professional house painters and experienced house painting contractors are dedicated to impeccable results.
So here is what we are going to do. You need a commercial and residential painter to assist you with the planning and the estimations of the service stages, required materials, and working timeframes. We will send one to visit your property and then offer you a detailed service proposal, in writing.
If you get along with this exterior and interior painter – which we are more than sure that you will – you can have us on your premises, removing or safely securing everything, just so we can start remodeling right away.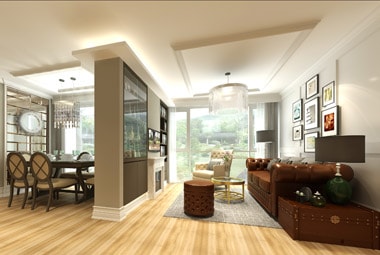 Let Sun Pro Flooring, Cabinets and Painting Company send you a color consultant!
More often than not, what the client wants is not necessarily the best that he or she can get from renovating the property. For this reason, we strongly believe that discussing with an exterior and interior painter specialized in color matching will help you strike the most eye-catching color combination – a color scheme that will lift up your mood and instantly freshen up your home. That's what professional house painters are for, right?
Following this discussion with an empathetic commercial and residential painter, if you still want to go with your initial plan, we will completely follow your recommendations – consider our color consultation services Diamond Bar, CA a freebie.
Either way, the house painting contractors will get to work as soon as you accept our written proposal, a project plan that will include all the necessary details. Rest assured, you will know everything there is to know about it in advance.
Explore the Sun Pro Flooring, Cabinets and Painting Company services
In a nutshell, we work with some of the most talented house painting contractors and professional house painters. Interior and exterior painting are what we do best and we not only rely on some talented designers, but we also pick the most interesting paintings and painting instruments.
With us, it is never just about the looks – we are equally interested in how your house or property feels right after we have freshly painted it… Speaking of which, did you know that with the right color scheme you can even reduce the energy consumption in your house? Talk about the power of a cooling effect paint color…
If you like the sound of all that, inquire today and benefit from the free assistance of an exterior and interior painter. Our personnel usually come with double major, perfectly trained to act as both a commercial and residential painter. Whatever it is that you need, we can always provide.
Still looking for reasons to contract Sun Pro Flooring, Cabinets and Painting Company?
We get it, finding a reliable exterior and interior painter can seem like a complicated and daunting task to you. After all, you are about to completely change the look of your home and you want to be sure that you are dealing with the best commercial and residential painter serving the Diamond Bar, CA area.
Rest assured, with us you will benefit from the help of a professional house painters team ready to offer you:
Free estimates, on-site only for the most accurate predictions;
Expert house painting contractors with years of experience of working right on this local market;
The most competitive prices, accurately estimated from our initial, detailed proposal;
Flexibility to your desired schedule and the guarantee that we will work with minimum inconvenience to you, leaving the site spotless when we're done.
Let's move on to making the entire above happen!
About the Diamond Bar, CA
Diamond Bar, CA sounds like a fancy name, though it has nothing to do with the diamonds that people would think of. Once upon a time, when the actual city was just beginning to emerge as a cattle-farming industry, this name was the branding iron symbol that one of the major local ranch owners in the area was proudly registering.
Fast forwarding over 120 years later, Diamond Bar, CA may seem like a regular residential area with only a couple of tiny shopping centers. Nevertheless, the 15-square mile city from the Brea Canyon has a few aces up the sleeve for those who take the plunge and visit it.
For instance, you probably wouldn't expect to find a thriving Asian cuisine in the local restaurants from Diamond Bar, CA. But to the tourists' surprise, since the quiet community grew with prosperous professionals working on the local businesses, Asian-American residents were steadily lured in here. That's how you're about to eat the best Korean, Chinese or Japanese foods in this part of California.
If you're looking for some more traditional activities and venues, Diamond Bar, CA can please you with its quaint public parks, the country clubs and jogging trails and, for the nature lovers, incursions into the scenic mountains from the nearby.