Interior & Exterior Commercial & House Painting Company – Professional House Painter – Licensed Contractor in Pomona, CA

Commercial & House Painting Company In Pomona, CA
Sun Pro Flooring, Cabinets and Painting Company is here to give you an affordable, fast and, most importantly, high-quality solution for all your needs in terms of interior and exterior, residential or commercial painting. Our professional house painters can offer you five-star quality without the feared price that usually comes with it.
Servicing in the Pomona, CA 91766 area, our house painting contractors have all the necessary connections to get you the best materials at the most affordable prices. You go ahead and tell us that you need an exterior and interior painter and we will send you an entire team of skillful painters, under the supervision of an expert commercial and residential painter. Let us know what you need and we take care of everything else.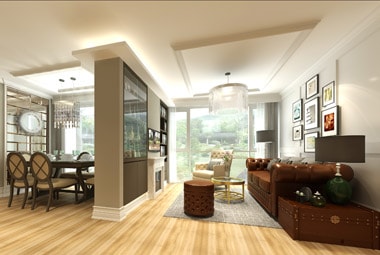 The custom services Pomona, CA from Sun Pro Flooring, Cabinets and Painting Company
The city we serve through this particular subsidiary of our company is in a very special geographical position. The Valleys in Los Angeles are popular for the extreme weather that can even go up to 100° F in summers. This can only mean that your property might suffer from heat and sun damage more than you think.
If you've noticed colors fading away and you have some concerns, a short talk with a commercial and residential painter should ease your mind. In the event that the exterior and interior painter we will be sending to evaluate your property for free concludes that our intervention is required as soon as possible, we can get you a detailed project for approval and finish the work in a couple of days.
Our professional house painters and house painting contractors are not just highly experienced in a wide range of painting projects, but they are also perfectly accustomed to the area that we serve and ready to give you the most useful, personalized consultation.
Top 9 reasons to work with Sun Pro Flooring, Cabinets and Painting Company
Our house painting contractors are fully licensed according to the rules of the State of California;
Our professional house painters are insured and we are an EPA lead certified company;
We work extremely fast, handling most of our projects within less than 5 or 3 days, depending on the nature of the required work;
We practice upfront pricing, with a detailed plan, clear from the very beginning, and no hidden costs on the way;
We offer color consult and on site estimations for free;
We are flexible and we work to accommodate your schedule and work by your proposed terms;
We are great communicators, constantly keeping you in the loop and letting you know about the stages of the process;
Pick whatever commercial and residential painter in our team and we will provide you with tons of references regarding his previous work;
Pick whatever exterior and interior painter in our team you want to work with and that person will be in charge of doing all the necessary preparations and handling all the workers on site.
Quality services from professional house painters serving the Pomona, CA residents
The Sun Pro Flooring, Cabinets and Painting Company is more than just a painting service provider. Our experienced house painting contractors won't just paint your house, will paint your entire life with brighter colors that will make you feel better whenever you enter your property.
Call us today and discuss your needs with a commercial and residential painter. We can make sure that a dedicated exterior and interior painter will come visit you on the same day and offer you free consultancy on the necessary interventions. This is the first and the only step you need to take in order to completely transform your house and property!
About the Pomona, CA
Pomona, CA is located in the valley with the same name, right between the San Gabriel Valley and the Inland Empire. As the seventh largest city in the Los Angeles county, it sure has a rich history dating back since 1888 and rich citizens ever since the 1920s, when its people were enjoying some of the highest incomes, per-capita levels, in the entire America.
The secret to their success, at least back then, was relating to the citrus industry. Once upon a time called the Queen of the Citrus Belt, Pomona, CA was actually named after an ancient Roman goddess, the goddess of fruits, long before the city started to thrive from cultivating vineyards and citrus fruits.
Rest assured, though, its citizens are rather down-to-earth, religious people who have built over 120 churches throughout the city. And you don't need to share their religious views in order to enjoy the gorgeous architecture of these churches while you stroll the downtown Pomona, CA.
Speaking of the Downtown, you will find it a surprisingly clean and friendly urban settlement, with an obvious keen on antiques and arts, but also on entertainment and retail. In a nutshell, if you'll ever want to explore the greater Los Angeles County cities, Pomona, CA should definitely be on your short list.